I upgraded from FreeNAS 11.1-U6 to FreeNAS 11.2 just before Christmas, everything went fine and had been working without an issue. Yesterday I powered off the NAS to relocate it and was unable to get FreeNAS boot, it was getting stuck at boot with the following error:
gptzfsboot: error 4 and BTX halted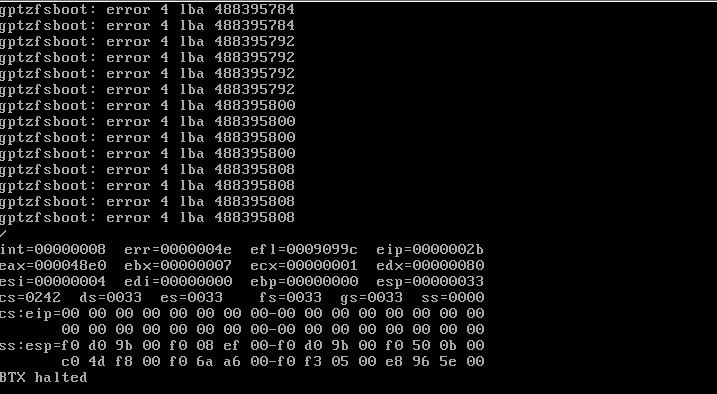 FreeNAS is running on a HP Gen8 Microserver, the FreeNAS OS is installed on an SSD using the ODD drive.
I came across a couple of forum posts on the FreeNAS forum which suggest disabling the HP RAID Controller and changing it to AHCI, but when in AHCI mode the Microserver only supports booting from the first HDD Bay, and the onboard SATA port for the ODD is the fifth one.
The workaround I applied was to change the SATA controller mode from AHCI to Legacy and then restart.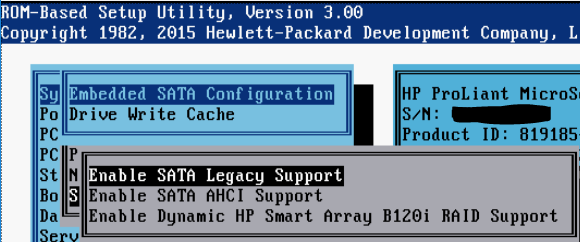 After the restart in BIOS you can find two SATA controllers and you can choose one of them. The first one is the controller for the hot swappable bays in front of the server and the second one is for the on-board SATA connector for the ODD bay.

Once changed to legacy & second SATA connector FreeNAS booted straight back up!